FACE Growing Readers
2023 Registration
Welcome to FACE Growing Readers! We want to support you and your children reading together. When you sign up, your child will receive a packet of fun, easy-to-read picture books mailed to your home or P.O. Box, on a regular basis. This program is paid for through the BIE's Family and Child Education (FACE) program, and is completely free for your family. Please fill out the form below to sign up for your books!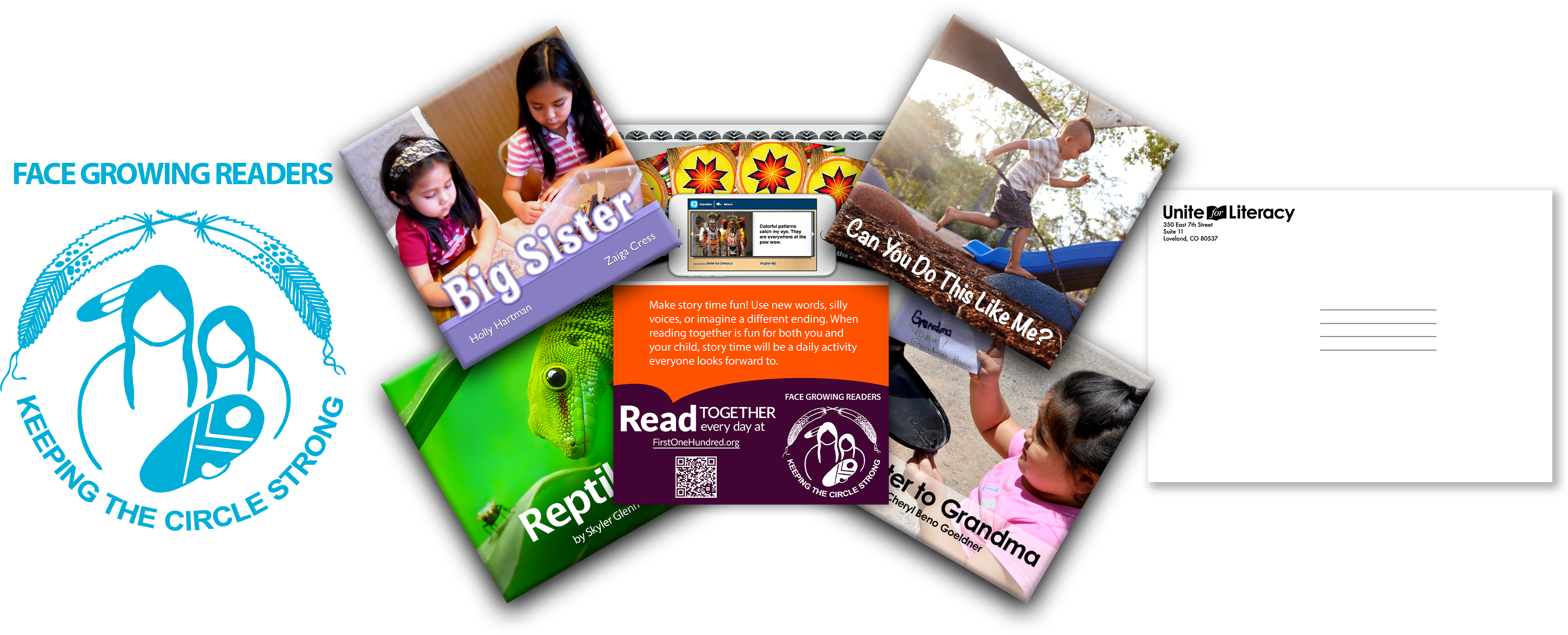 FREE REGISTRATION
Contact Information (need 1 for digital subscription)
If you have more children in your household between birth-8 years old, you may be eligible to receive additional books that are age-appropriate for that child(ren).
QUESTIONNAIRE